A TRIBUTE TO FR PAUL MARX
Fr Paul Marx OSB was born in Minnesota on May 8th 1920 and died almost ninety years later on March 20th 2010. He was one of fourteen surviving children in a family of eleven girls and three boys, three other babies having died shortly after birth. He later wrote in his autobiography that he never forgot watching his mother weeping over the small white coffin bearing her seventeenth child. Who knows? Perhaps this memory was the beginning of his life-long defence of human life. Fr Marx and one brother entered the Benedictine Abbey in Collegeville and two of his sisters became Benedictine nuns.
When the history of the pro-life movement is written, no name will stand out more brilliantly than that of Fr Paul Marx. He devoted most of his life courageously defending the unborn. But more than that, he defended the teachings of the Catholic Church.
If Fr Marx had simply opposed abortion, he probably would have had a relatively peaceful, untroubled life. But it was because he did so much more than that, that he faced persecution and difficulties to the end.
Having identified with the emerging pro-life movement in the USA in the 1960s, a turning point came when he attended a "Symposium on Implementation of Therapeutic Abortion" in 1971. Having obtained a doctorate in family sociology, he registered for the Symposium as Dr Paul Marx and, with written permission, recorded the entire proceedings! Being a marvellous communicator, he didn't keep what he heard to himself but exposed the whole Symposium the same year in his best-selling book, The Death Peddlers, which sold 147,000 English language copies alone. The following year, 1972, he founded the first of his organizations, Human Life Center, at St John's University in Minnesota where he was teaching.
Since that time, Father Marx founded hundreds of pro-life organizations around the world. He would have to be the most extensively-travelled priest in the world. At last count, he had visited at least 91 countries in his pro-life missionary work. When he met Pope Paul VI in Rome in 1973, four days after the infamous Roe Vs Wade decision in the USA, His Holiness already knew about his pro-life work and told him, "Never give up!" Father repeated those words to all pro- lifers right up to the time of his death.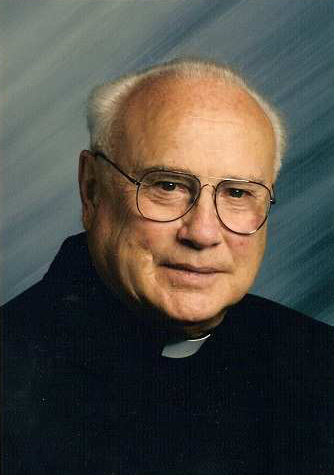 His famous "total approach" set his organizations and affiliates apart from other pro-life groups that limited their work to opposing abortion and euthanasia. As he wrote in The Death Peddlers, "In 1971, about the only people who pointed out the many connections between contraception and abortion were professional pro- abortion agitators – and myself!" His total approach meant to oppose all anti-life evils such as classroom sex-education, contraception, infidelity, promiscuity, IVF, pornography, divorce, homosexual activity and population control. This frequently brought him into conflict with liberals in the Church who dissented from Humanae Vitae and encouraged sex-education in Catholic classrooms. In contrast, he promoted the natural law. His conferences were always based on love and life, ie Humanae Vitae, natural family planning, chastity and fidelity in marriage.
My association with Fr Marx only began in the late 1980s when one of his books fell into my hands. After reading it, I remember saying to Bede McDougall that we had to meet this priest since he was miles ahead of us. Fr Marx had already founded Human Life International in 1981. By the mid 1980s, some of us had reached the conclusion that contraception had to be opposed since it led to abortion and we had founded a small pro-life group of Catholics. Fr Marx opened our eyes to the much larger picture, the whole international 'sex mess' as he always described it. Father immediately began sending us his pro-life newsletters and other materials for distribution, and in 1992, much to our great delight, he came here himself.
I will never forget his arrival here in Sydney early one morning directly from Washington and Bede and I raced him over to the domestic terminal and put him on a flight to Brisbane. No rest day! He told me later that he had never been so tired in his whole life, and I believe him. For two weeks, he didn't stop. He gave talks, interviews, met pro-lifers all over the country and distributed mountains of pro-life literature and other resources. He once told me that he filled his bags with books and only a few personal possessions in his travels. No one could have been more generous in providing pro-lifers with the tools we need for the battle than Fr Paul Marx. What a wonderful example he set all of us.
Human Life International world conferences were second to none. I only managed to get to one of them in 1994 in California and it was a life-changing experience. The most famous pro-lifers in the world were there to teach the rest of us, thanks to invitations from Fr Marx to speak at his conferences. Maybe we would never have heard of some of these people if Father hadn't given them a platform to address the world. All the sessions were recorded, of course, and delegates like myself were each presented with a complete set of tapes to reproduce and spread around our own countries. At these conferences, Father always made sure that delegates got to meet each other and exchange contact details. In other words, he united us in one international pro-life family and encouraged us to work together.
Fr Marx always said "The Devil never sleeps" but I think that that applied to Fr Marx too. He worked around the clock writing, travelling, preparing, answering correspondence and planning for the future. Those plans included the founding of specialized and very effective pro-life organizations such as Population Research Institute (PRI) and Catholic Family & Human Rights Committee (C-Fam) which operates at the UN in New York. When HLI Australia re-grouped with other HLI branches and became Family Life International (Australia), Fr Marx willingly gave us his approval and blessing. The last time I saw him was in 2004 when he attended the FLI UK conference in London.
He always said that pro-lifers were among the best people in the world and those involved with the International Planned Parenthood Federation (IPPF) were the wickedest. IPPF returned the favour by nominating him their "Public Enemy No 1", a title he wore proudly.
However, his most enduring title, I am sure, was given to him by His Holiness, Pope John Paul II when he called him "An Apostle of Life" and said that Fr Marx was doing the most important work on earth.
Now, Fr Marx has faithfully completed the important work God gave him to do on earth. Just before his death early on Saturday morning, 20th March this year, according to eyewitness accounts, Father raised his hands as he died and said, "Take me home." May this faithful Apostle rest in peace.
One final note: Father would be most upset if we don't pray for the happy repose of his soul and have Masses offered for him.